About SMART
SMART is a market pioneer of secure, ruggedized solid-state drives (SSDs) and continues to be a technology leader, employing current and next-generation defense-focused designs. Utilizing Flash technology backed with proven world-class support, SMART designs and manufactures high performance military and industrial SSDs with additional attributes such as encryption, secure data elimination and write-protect features. SMART understands and solves customers' key requirements, leveraging its long heritage of established, generational and robust SSD design. SMART is a subsidiary of SMART Global Holdings, Inc.
History
The SMART RUGGED product line was founded 1985 as Adtron Corporation, developing PCMCIA card readers. Through the '80s and '90s, Adtron focused on the flash card reader market. In the late '90s, Adtron created one of the very first SSDs by aggregating the storage of compact flash (CF) cards behind a SCSI adapter with products widely used by the telecommunications Industry. Nortel and Lucent, among others, adopted the product in their wide area switch technology.
Adtron began selling to large military and defense OEMs which had a need for features that were available with SSD technology: Secure Erase, Quick Erase, Fast Clear and other sanitization routines, which SMART has continued to expand and develop. Other features inherent in the SSD technology, such as resistance to environmental issues, industrial temperature capabilities, and high write endurance, all helped to build the company's reputation.
In 2007, SMART Global Holdings purchased Adtron Corporation. As a result of the acquisition, SMART renamed the company, SMART Storage Systems. SMART Storage Systems continued to be successful supporting OEMs and expanded into the Enterprise market with companies such as IBM and EMC. In 2013, SMART Global Holdings renamed the company SMART, partly due to its sale of the enterprise portion of the business to SanDisk, and to better identify SMART's product offerings and capabilities. Throughout its incarnations, SMART's core team of engineering, manufacturing and sales has focused on providing quality SSD products and services.
Applications and Certifications
Along with its robust offering of products and services, SMART manufactures industrial and military-grade SSDs for global defense operations, and are designed for army, navy, air force, satellite, and homeland security applications. SMART is an ISO certified manufacturer, producing American-made SSDs with Opal 2.0 compliance, among other compliance measures required by government agencies. SMART SSDs are ruggedized and perform in environments with high shock and vibration. SMART SSDs function at high R/W speeds with modifiable FW and undergo extensive testing before products are placed in the field. If needed, conformal coating, staking, underfill, and a leaded process can be provided. In addition, SMART SSDs are equipped with agency erasure and meet FIPS 197 and NSA 9-12 standards. All SSDs are customized and manufactured by SMART with security and encryption enabled features allowing SSDs to perform under industrial temperatures in extreme environments.
SMART understands and values the importance of stringent process control. Defense, aerospace and industrial clients demand a fixed BOM with no deviation for FW or major components without prior notification and agreement. SMART configuration and product control procedures ensure customer will receive the same product they qualified. SMART works closely with all suppliers and customers to maximize product lifespan and minimize EOL impact.
SMART has a state of the art manufacturing facility in Newark California. The factory is certified to ISO 9001, ISO 14001, and OSHAS 18001. SMART premier customer base demands world class quality and SHRS is uniquely positioned to ensure quality products and processes to our customers through our products and processes in our American factory.
About SMART Global Holdings
The SMART family of companies are global leaders in specialty memory solutions serving the electronics industry for over 30 years. Focused on providing extensive customer-specific design capabilities, technical support and value-added testing services, the SMART companies collaborate closely with their global OEM customers throughout their design process and across multiple projects to create memory solutions for demanding applications with differentiated requirements. The SMART companies have led the way over the past 30 years providing standard and custom products to today's leading global OEMs crossing all major electronic industries. Taking innovations from the design stage through manufacturing and supply, SMART Modular Technologies has developed a comprehensive product line comprised of DRAM and Flash memory technologies across various form factors. SMART offers high-performance, high-capacity solid state drives ("SSDs") for defense, aerospace and industrial automation markets through its SMART RUGGED product offering. SMART's presence in the U.S., Europe, Asia and Latin America enables it to provide its customers with proven expertise in supply-chain management, international logistics and asset management worldwide.
Corporate Sustainability Report 2018 (PDF)
SMART GRI Content Index (PDF)
Environment
Mission Statement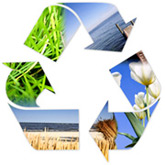 As a leading manufacturer and supplier of memory modules and solid-state storage products, SMART takes its commitment to the environment seriously. All of our worldwide manufacturing facilities comply with global lead-free initiatives and produce products that are RoHS compliant. In addition, all of our employees are encouraged to reduce our emissions of greenhouse gases resulting from operations and manufacturing processes by improving overall energy efficiency. We also assist our customers in improving their product's energy efficiency by reducing power consumption in our memory and solid-state storage products.
Greenhouse Gas Emissions
As part of our corporate energy conservation, recycle/reuse, and responsible manufacturing efforts, SMART works to improve energy efficiency and reduce our overall greenhouse gas emissions. Our Quality Manufacturing team sets goals, compliance requirements, and overall prevention efforts for our global manufacturing, R&D, and operations facilities. Our aim is to reduce our emission of greenhouse gases and rigorously seek out, identify, and address any waste streams that can be reduced or eliminated, in order to foster a cleaner and healthier environment for our employees, communities, and the world.
Lead Free/RoHS Compliance
SMART works continuously with our suppliers to ensure the components we use are leadfree and compliant with the latest versions of the European Union's Restriction of Hazardous Substances (RoHS) directive. Our aim is to minimize any negative impact on our environment, and we encourage our suppliers to find creative and innovative ways to eliminate the use of any substances that may put our environment at risk.
SMART also supports the REACH regulations to manage the risks from chemicals to our employees, communities, and the environment. REACH is a European Community Regulation on chemicals and their safe use (EC 1907/2006). Its aim is to help protect human health and the environment through the better and earlier identification of the intrinsic properties of chemical substances.
Quality - Value Added Support
Design
By working closely with our customers, SMART is able to deliver technically advanced products designed to meet their specific needs. SMART has design centers in Newark (California), Gunpo (South Korea), Irvine (California), Phoenix (Arizona), and Tewksbury (Massachusetts). SMART engineers focus on applications development, component selection, schematic design, layout, firmware, and software driver development. The layouts for memory modules are complex due to their high component and trace densities. These complexities increase as the speed of memory semiconductors increases. SMART's advanced engineering and design capabilities allow us to address its customers' increasingly complex needs. SMART work closely with its customers and suppliers to design competitive solutions to satisfy our customers' memory requirements and shorten their time to market.
Manufacturing
SMART believes that the efficiency of its manufacturing operations has benefited from our many years of design experience and our existing library of proven designs which stress high manufacturability and quality. SMART offers localized, cost-efficient ISO 9001 certified manufacturing services from consignment to turnkey manufacturing, all backed by test services using advanced testing equipment. Our Manufacturing facilities are located in Newark (California), Penang (Malaysia), and São Paulo (Brazil). Over 20 years of manufacturing experience enables SMART to quickly move from manufacturing initiation to full production volumes of a new product, a key to helping our customers' achieve rapid time to market for their new product introductions.
Product Testing
Product testing is an important aspect of SMART's manufacturing operations and it tests our products for full functionality. SMART has a track record of achieving stringent quality targets across a broad spectrum of system applications. SMART also believes that we have in established substantial technical expertise in the testing of products for high-end applications. SMART has a group of experienced test engineers that have developed proprietary testing routines and parameters which, combined with its advanced test equipment, enable it to diagnose problems in system design or components, characterize the performance of new products and provide high quality products in volume.
Safety
OHSAS 18001 Certification is for the recognized standard for Occupational Health and Safety Management systems.
SHRS ISO 9001:2015 Certificate
SHRS BS OHSAS 18001:2007 Certificate
SHRS ISO 14001:2015 Certificate